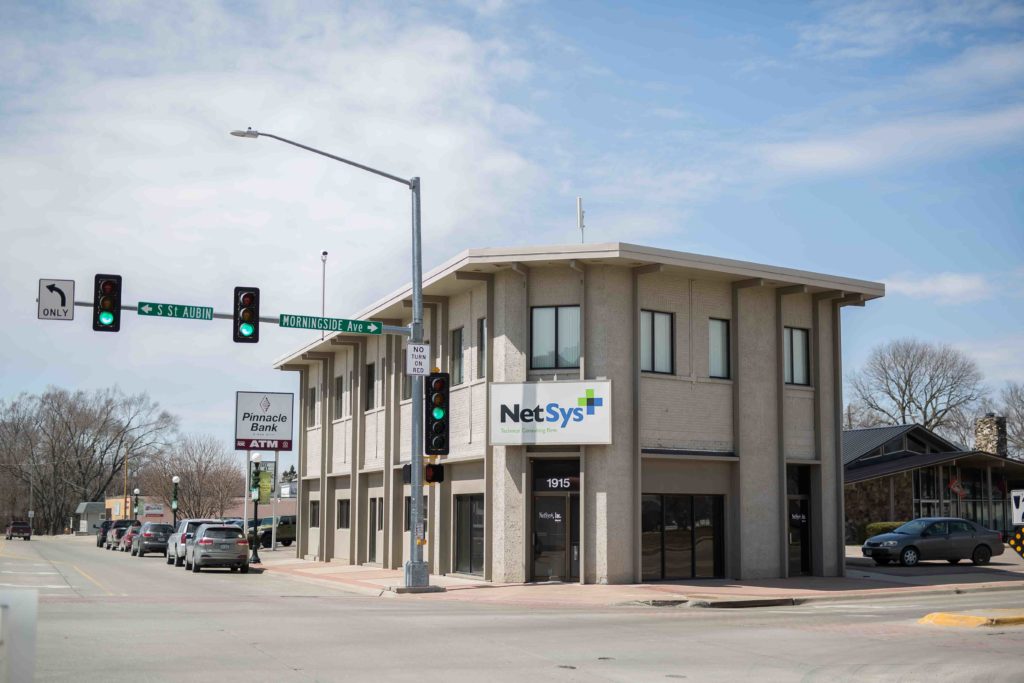 "Specializing in systems integration, NetSys+ provides engineering and maintenance services for everything from simple file sharing and email services to complex wide area networks providing thin client services for remote locations.  Our experience and engineering skill are put to use everyday in helping our clients succeed."
NetSys+ was founded in 1994 in Sioux City, IA.
As computer technology advanced in the 90s, small to medium sized businesses found themselves without affordable technical help. NetSys+ was organized to provide the expertise necessary to move clients forward in implementing and maintaining available technology.
NetSys+ provides IT services for over 300 organizations ranging in size from one to thousands of workstations.
Robert Prince
Bob graduated from Kansas State University, KS with a degree in Electrical Engineering and continued his education at Northwestern University, Chicago where he earned his Masters degree in both Electrical Engineering and Computer Science. This makes Bob a double Wild Cat.
His working career began with Bell Labs in Chicago and later he joined General Motors, AC Rochester where he worked as a Senior Manufacturing Engineer.  Bob left GM in 1993 and formed NetSys+.
As Bob will tell you, his experience entitles him to say, "Been there, done that".
Bob is a director of the Sioux City Relays and enjoys providing electronic timing services for local schools and colleges in his spare time.
Chris Prince
Vice President, Operations
MCP
Chris likes to say Bob used to work for her.  As the CIO of a multi-specialty clinic, she hired NetSys+ to help merge a group of clinics under the same organization.
Eventually she went to work for Bob and the rest is history.
Needless to say, this brought experience and knowledge of the  healthcare industry to the company.  As V.P. of Operations, she provides both operational and business support for the company
Chris is President of the Morningside Commercial Club and serves on the Sioux City Relays Board of Directors.
Wendel Kahl
Vice President Technical Services
MCSE, A+
Wendel graduated from WestMar University in LeMars IA with a degree in Computer Science.  After college he went on to work for different companies in a wide variety of technology fields.
Wendel is an MCSE(Microsoft Certified Systems Engineer). With his unique blend of experience in medical, private, and municipal IT realms, he provides  leadership and skill to the NetSys+ Team.